If your company has the ability to make an error or omission that could result in big monetary loss, you should consider purchasing Professional Liability Insurance. No company is immune from a mistake that could cause a lawsuit or put it under. Professional liability insurance will make these large mishaps less painful.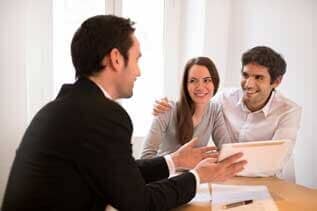 Professionals that operate their own businesses need Professional Liability Insurance in addition to an in-home business or business owners policy. This protects them against financial losses from lawsuits filed against them by their clients.
Professionals are expected to have extensive technical knowledge or training in their particular area of expertise. They are also expected to perform the services for which they were hired, according to the standards of conduct in their profession. If they fail to use the degree of skill expected of them, they can be held responsible in a court of law for any harm they cause to another person or business. When liability is limited to acts of negligence, Professional Liability Insurance may be called "errors and omissions" liability.
Errors & Omissions, or E&O, protects clients from liability resulting from errors or omissions in the performance of professional duties. Errors & Omissions is applicable as a general rule to professional business activities such as banking, accounting, law, insurance and real estate.
An error and omission, a mistake, which causes financial harm to another can occur on almost any transaction in any profession. This type of insurance helps to protect a professional, an individual or a company, from bearing the full cost of defense for lawsuits relating to an error or omission in providing covered professional services. This is a separate coverage from a standard General Liability or Property Insurance Policy.
Errors and Omissions Insurance may be appropriate for anyone who gives advice, makes educated recommendations, designs solutions or represents the needs of others such as teachers, consultants, software developers, ad copywriters, web designers, placement services, telecommunication carriers or inspectors. This coverage focuses on the failure to perform, financial loss and error or omission of the products or services sold.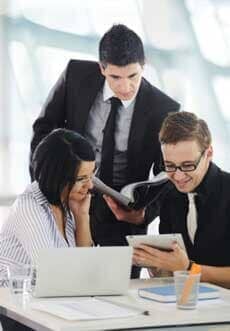 Architects
Real Estate Agents/Brokers
Teachers
Consultants
Software Developers
Ad Copywriters
Web Designers
Placement Services
Telecommunication Carriers
Inspectors
Third Party Administrators
Doctors
Any Business Professional
Professional Liability Insurance is a specialty coverage. Professional Liability Coverage is not provided under homeowners endorsements, In-Home Business policies or Business Owners policies (BOP's).
Don't let incorrect advice or opinions turn into large lawsuits. Protect your business. Contact New Horizon Insurance Services for a free quote and an evaluation of your businesses needs.
At New Horizon Insurance Services we take the time to truly recognize your insurance needs so that your personal assets are protected at the most competitive rates—and most importantly, our comprehensive solutions cover a wide range of risk.
General Liability
Does your business have enough Liability Coverage?
If you are relying on the Liability Coverage provided through a Business Owner's Policy (BOP), then chances are you do not have enough. Although a BOP does provide liability coverage for businesses, it is often at a small limit and not enough to cover costs due to claims and lawsuits.
Does your business qualify for general liability coverage?
It is important to know which market your business falls into before you shop for Liability Insurance. Those businesses that fall into the "excess surplus market" (i.e. "dangerous" occupations such as roofers, siders, etc.) have to purchase excess liability insurance. If your business falls into the "standard market" (i.e. technology companies, lawyers, etc.) then you qualify for General Liability Insurance.
General liability insurance protects your business from a variety of things. Typically, your insurance agent can create a customized policy for you to include different types and amounts of coverage.
Discounts that could significantly lower your insurance premium aren't the only reason to place your insurance policies with us. Competitive pricing, customer service, and peace of mind are more reasons to put us to work for you. We'll help you design a policy to meet your needs. We'll show you what coverage may be available and how to get the personalized protection you need. The fact is that things change, times change, and chances are your policy may need to be updated to meet your changing lifestyle. You've worked hard to get where you are, and you have a lot to look out for. You deserve the right policy at the right price.
New Horizon Insurance Services wants to be here for you to meet all of your insurance needs. Our extensive experience has enabled our dedicated agents to manage multiple policy lines all while saving you valuable time and money.
Remember, no matter where you are located, whether it's Fresno insurance, Clovis insurance, Madera insurance, Oakhurst insurance, Merced insurance, Kerman insurance, or anywhere else in the Central Valley, or state for that matter, one of our dedicated independent agents would be happy to serve you!