Commercial Insurance in CA at New Horizon Insurance Services
Although most business owner policies (BOPs) do provide Commercial Property Insurance coverage, this most often pertains only to the actual structure of your business. Under a BOP, generally, the structure of your business is covered from events of "peril" (i.e. weather-related damage) and causes of loss (i.e. Robbery). What about the furniture, computers, and equipment in your building? Who will cover the cost of replacing an outdoor sign?
This is where Commercial Property Insurance comes in. A typical Commercial Property Insurance policy will cover the property of your business that a BOP will not. New Horizon Insurance Services can compile a Commercial Property Insurance line to include coverage for:
• Contractors
• Commercial Construction
• Commercial Vehicles
• Commercial Property Insurance
• Workers Compensation Insurance
• Bonds
At New Horizon Insurance Services we specialize in providing our clients the lowest possible prices on General Liability Insurance, Contractor's Liability Insurance, Worker's Comp Insurance, equipment and tool coverage, Commercial Auto Insurance, excess policies, and of course, construction insurance – all without compromising on service. We can tailor coverage to your specific situation, and for smaller contractors we can even process coverage and usually send proof of Contractor's Insurance the same day.
Commercial Property Insurance is customizable in most cases, allowing you to provide more coverage for the things that truly matter to your business, and less coverage to the things that do not. Don't think you need Commercial Property Insurance coverage? Consider this: if a fire erupts in the building of your business and you lose your entire inventory, are you positive that your BOP provides enough coverage to replace it all? If someone breaks into your business and steals expensive equipment, are you positive your BOP provides enough coverage to replace it in full?
Contact New Horizon Insurance Services right away for a FREE quote and more information on Commercial Property Insurance. We are a business too, so we understand your complex needs and the importance of comprehensive Commercial Property Insurance.
Why do I need a surety bond for my business?
As a business owner, you may need a surety bond to guarantee payment for state sales taxes or utility bills.
Or as a contractor, you may need to post a license or permit surety bond to guarantee your work for licensing requirements with municipalities.
Attorneys may have clients that are required to post specific surety bonds, such as; court bonds aka. Administrators or Executors Bonds to guarantee their performance while distributing assets in estate situations.
Notary Publics are required to post a surety bond in most states.
Surety Bonds may also guarantee a broad range of construction projects and ensure projects are completed on schedule and all parties me adequately compensated.
Contract bonds guarantee performance of a 'Written contract according to its terms and conditions.
Due to the nature of contract surety bonding, contract bonds require extensive underwriting. We commend contacting your local New Horizon Insurance Services agent at least one month before bidding a contract
Bid bond                   Performance bond          Performance bond
A Bid bond guarantees that if a contractor is the low bidder on a project, he/she will enter into a contract and provide a Performance bond.
A Performance bond guarantees the contract Will be completed according to its terms and conditions. A Payment bond guarantees payment of laborers, subcontractors, and material suppliers.
Example: An electrical contractor may need contract bonds to guarantee the performance of a construction contract, or to guarantee the supply of goods and materials. Most public works projects required Bid. Performance and Payment bonds from the contractor. These bonds will guarantee the contractor's performance according to the terms of the contract with the project owner. To learn the specifics of our Bond services for large companies and contracting services, feel free to call and speak to any of our dedicated agents today.
License & Permit Bonds
License bonds guarantee the Principal will comply with applicable codes and regulations established by the Obligee. (The Obligee is usually a government entity such as a City, Town, or State.) Permit Bonds grant a Privilege.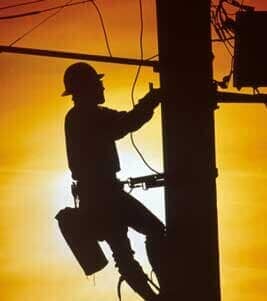 • Electrician's license
• Plumber's license
• General Contractor's license
• Driveway permit
• Sign permit
• Sales tax
Example: Electrical contractors may be required to post a bond as part of their licensing requirements. The obligation of the bond may specify that the contractor will follow the electrical codes established in that city, town, or municipality.
The requirements of the bond and ordinance must be understood before the bond is written. The agent may ask you to obtain a copy of the ordinance or law that specifies the requirements and a copy of the bond, if the Obligee has its own.
Depending upon the type of obligation, supporting documentation such as signatures, financial statements, and other supplemental information may be required.
Schedule Fidelity Bond
At New Horizon Insurance Services we take the time to truly recognize your insurance needs so that your personal assets are protected at the most competitive rates. Our comprehensive solutions cover a wide range of risk.
Discounts that could significantly lower your insurance premium aren't the only reason to place your insurance policies with us. Competitive pricing, customer service, and peace of mind are more reasons to put us to work for you. We'll help you design a policy to meet your needs. We'll show you what coverage may be available and how to get the personalized protection you need. The fact is that things change, times change, and chances are your policy may need to be updated to meet your changing lifestyle. You've worked hard to get where you are, and you have a lot to look out for. You deserve the right policy at the right price.
New Horizon Insurance Services wants to be here for you to meet all of your insurance needs. Our extensive experience has enabled our dedicated agents to manage multiple policy lines all while saving you valuable time and money.
Remember, no matter where you are located, whether it's Fresno insurance, Clovis insurance, Madera insurance, Oakhurst insurance, Merced insurance, Kerman insurance, or anywhere else in the Central Valley, or state for that matter, one of our dedicated independent agents would be happy to serve you!